Last week we attended the PHUSE EU Connect 2023 conference in Birmingham from 5 to 8 November. The conference was an excellent opportunity to connect with programming and data experts on topics that are significant to the industry, as well as share our own insights into the future of programming in clinical research.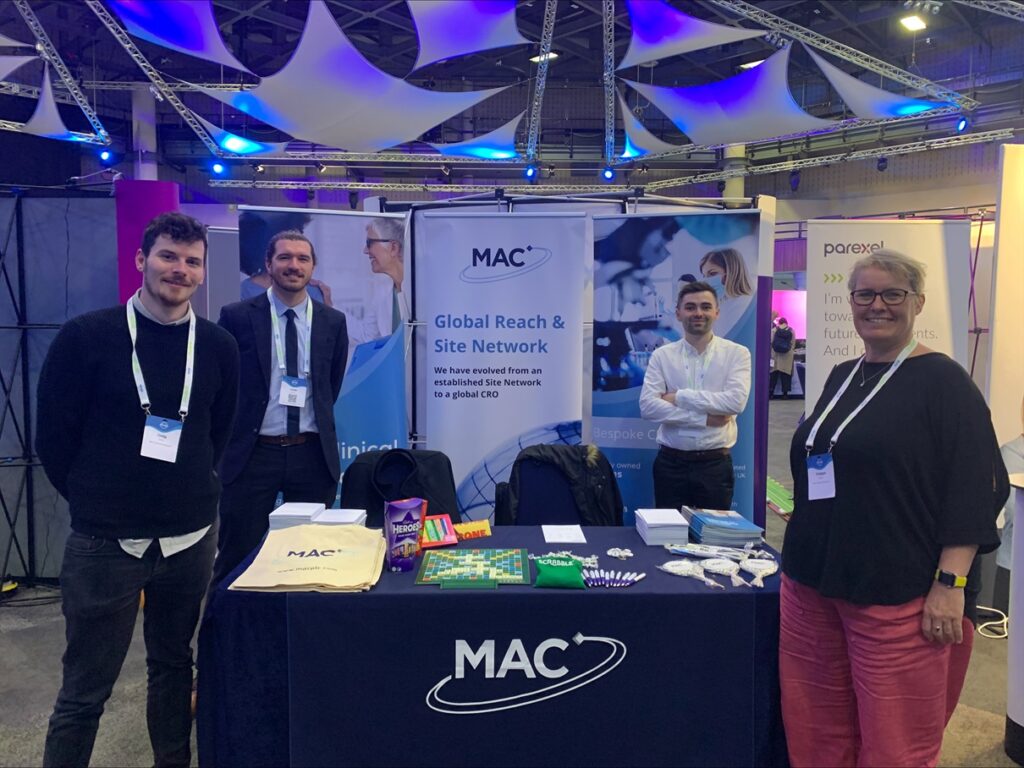 Philippa Waller, VP of Clinical Research Services, attended with Head of Statistical Programming, Craig Parry, and SAS Programmer, Kaleb Mead, who both presented specialised posters at the conference.
Craig Parry explored how useful Artificial Intelligence is in assisting SAS programmers. He provided valuable insights into the practical use of AI tools and discussed the innovative ways it can empower programmers to work more efficiently and effectively in clinical trial data management.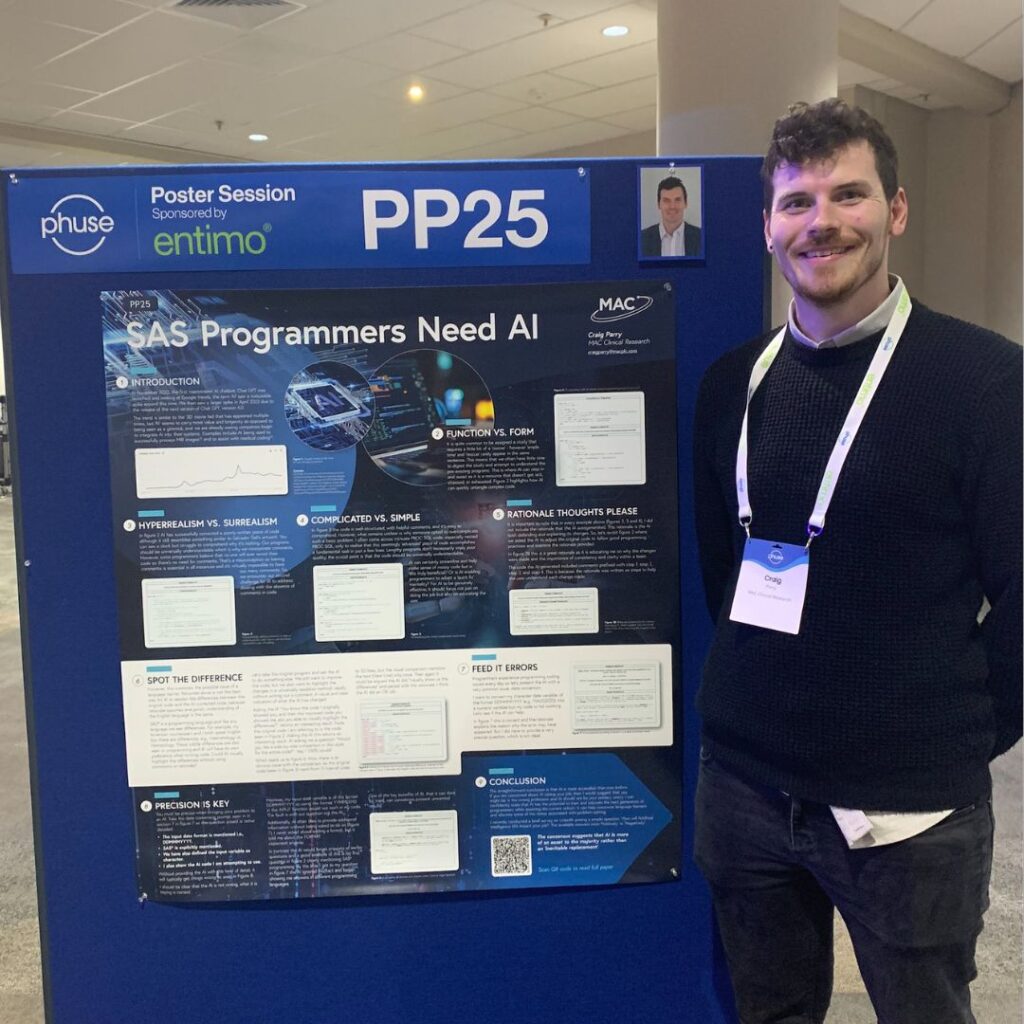 Kaleb Mead shared his expertise on the effective use of figures in clinical trial data. He discussed various techniques and best practices for presenting data in a visually compelling and informative manner and how this supports the comprehension and decision-making processes for stakeholders involved in clinical trials.
Craig reflected on the event by saying:
"It was great to see how large the PHUSE EU Connect has grown over the years. Seeing familiar faces, some of which I never met while working during the global pandemic, was one of the highlights. The calibre of the presentations was excellent and the keynotes that seemed unusual on paper were thought provoking and inspiring. I look forward to PHUSE visiting France next year!"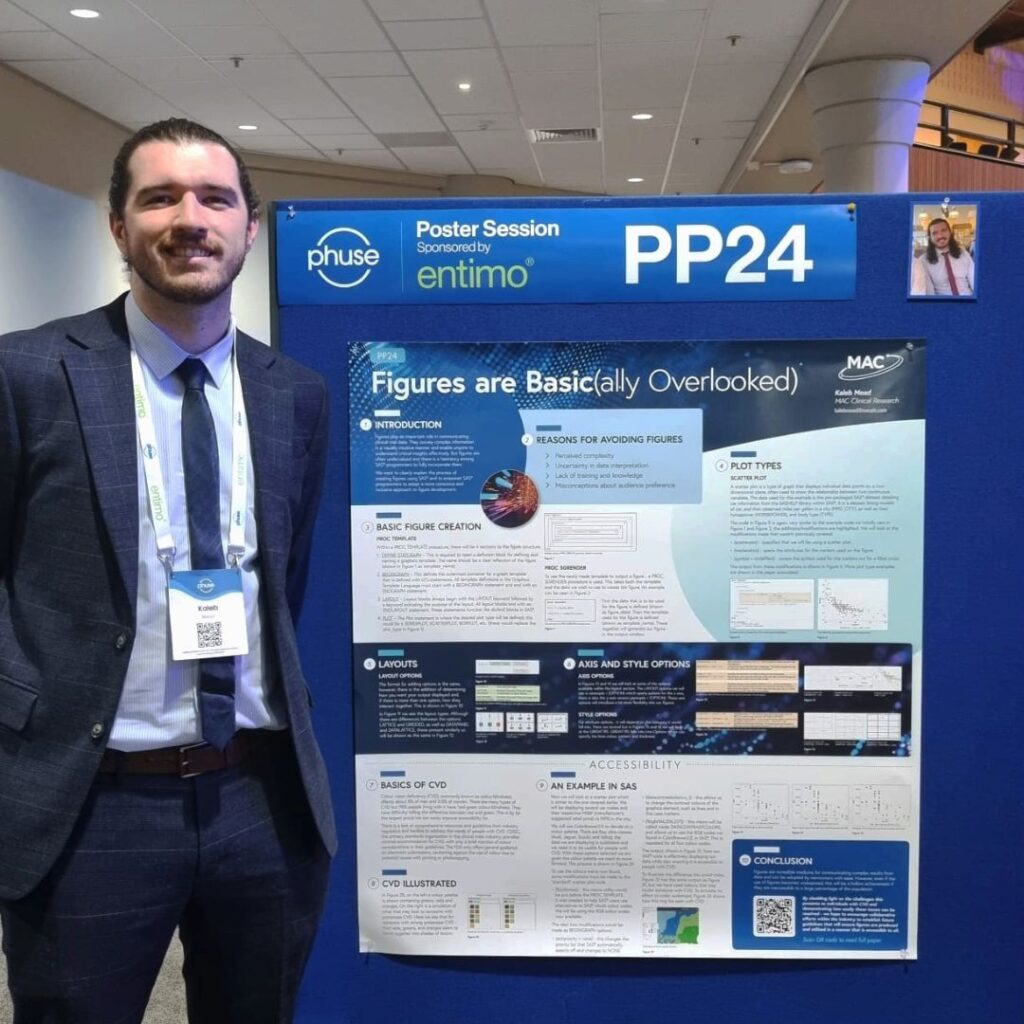 Kaleb added that:
"PHUSE EU Connect was an incredible experience from start to finish. Engaging with like-minded professionals, attending insightful presentations and having the chance to present my poster, which focused on figure creation and the absence of regulation around colour choice in figures was truly rewarding. I'm optimistic that this discussion will bring a positive change and help foster an industry where considerations for colour vision deficiency (CVD) become standard practice."
You can view both of the posters below:
At MAC Clinical Research, we have dedicated in-house skilled Statisticians & Programmers, who provide the highest quality data output and reporting. They are involved at all stages of a study from initial design development to final reporting.
Contact us to find out how we can support you.