Providing bespoke solutions
Patient Recruitment Issues Facing Pharmaceutical and Biotech Companies
Pharmaceutical and Biotech companies face re-occurring issues & frustrations when conducting clinical research, mainly accessing and retaining eligible patients on clinical trials, recruiting enough patients to fulfil clinical trial needs.The consequences of not achieving patient enrolment milestones on time, increases budget and overall study and development program spend, elongates the entire clinical trial time period and does not enable patients to receive much needed medication as early as anticipated.
Independent research and industry experts agree that the cost of setting up and opening a clinical investigator site costs in the region of $45,000-$50,000 even before a single patient is recruited at the site. So to run a 100 site study costs well over $4.5 million ahead of a single patient being randomised, any CRA travel and monitoring fees and ahead of any 'internal costs of doing business' incurred through contracting with and paying sites and investigators.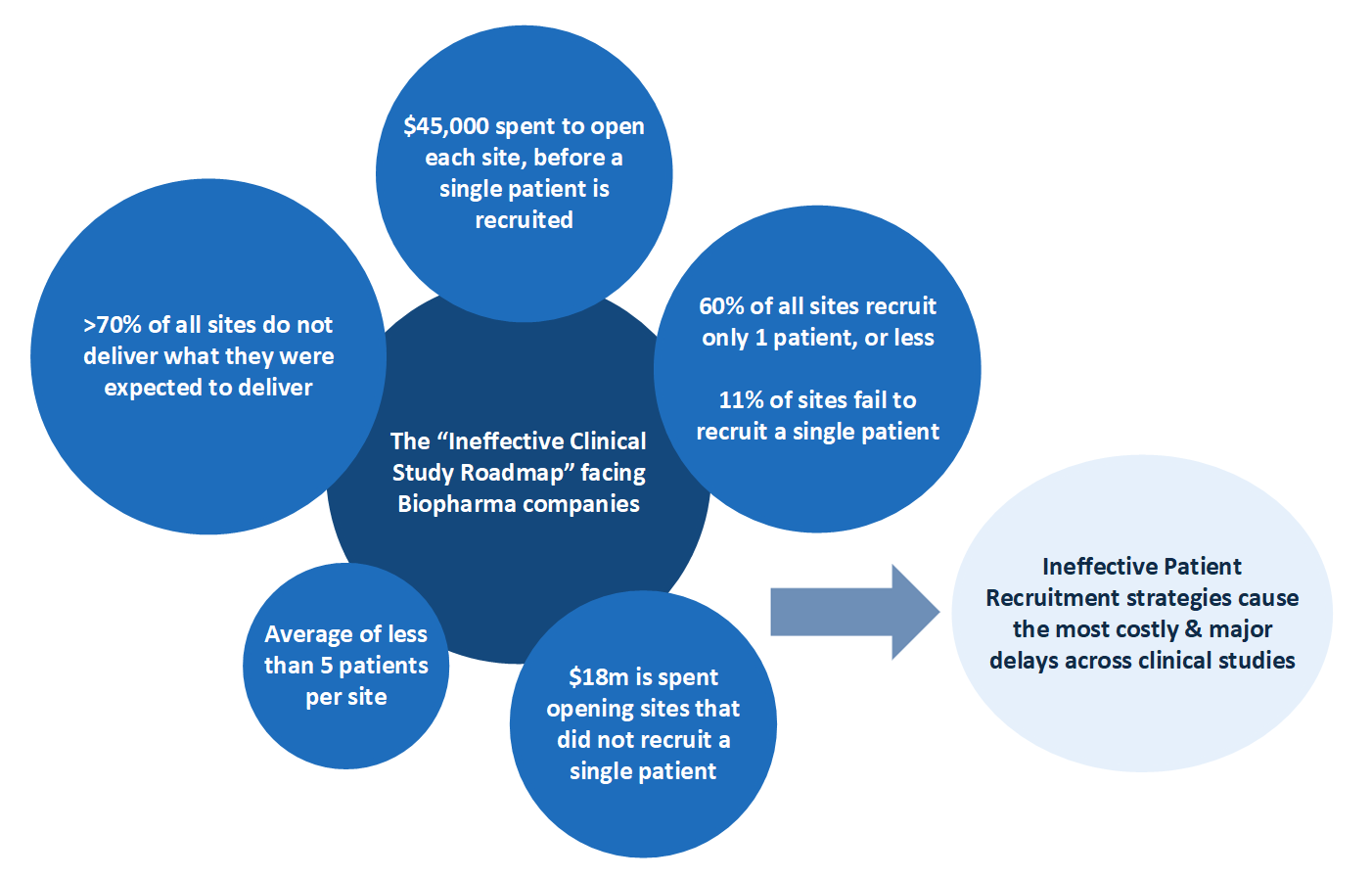 MAC Clinical Research offer solutions to drive efficiencies into Phase I-IV studies, by offering Sponsors a well proven and successful way of working together.