The Clinical Pathology Laboratory is situated in MAC's dedicated research site in Manchester. MAC has invested in state-of-the-art equipment in a world class facility to support our services using Siemens and Sysmex technology, enabling us to produce high quality laboratory study results and rapid turnaround of data.
Clinical Pathology is one of the key components supporting our clinical research studies. MAC's highly qualified and experienced scientific team have broad ranging skills, which ensures that the study protocol test regimen is followed meticulously. The team are proactive and dedicated, working to UKA15189 standards, supplemented with continuous professional development to maintain professional standards.
MAC's Clinical Pathology Laboratory offers:
Haematology: Full Blood Count and Blood Film Morphology
Haemostasis: routine clotting screen
Clinical Chemistry: diabetes, drug of abuse/toxicology, general chemistry
Immunoassay: endocrinology, HIV, hepatitis, special infection diseases
Pregnancy tests
Urinalysis and microscopic examination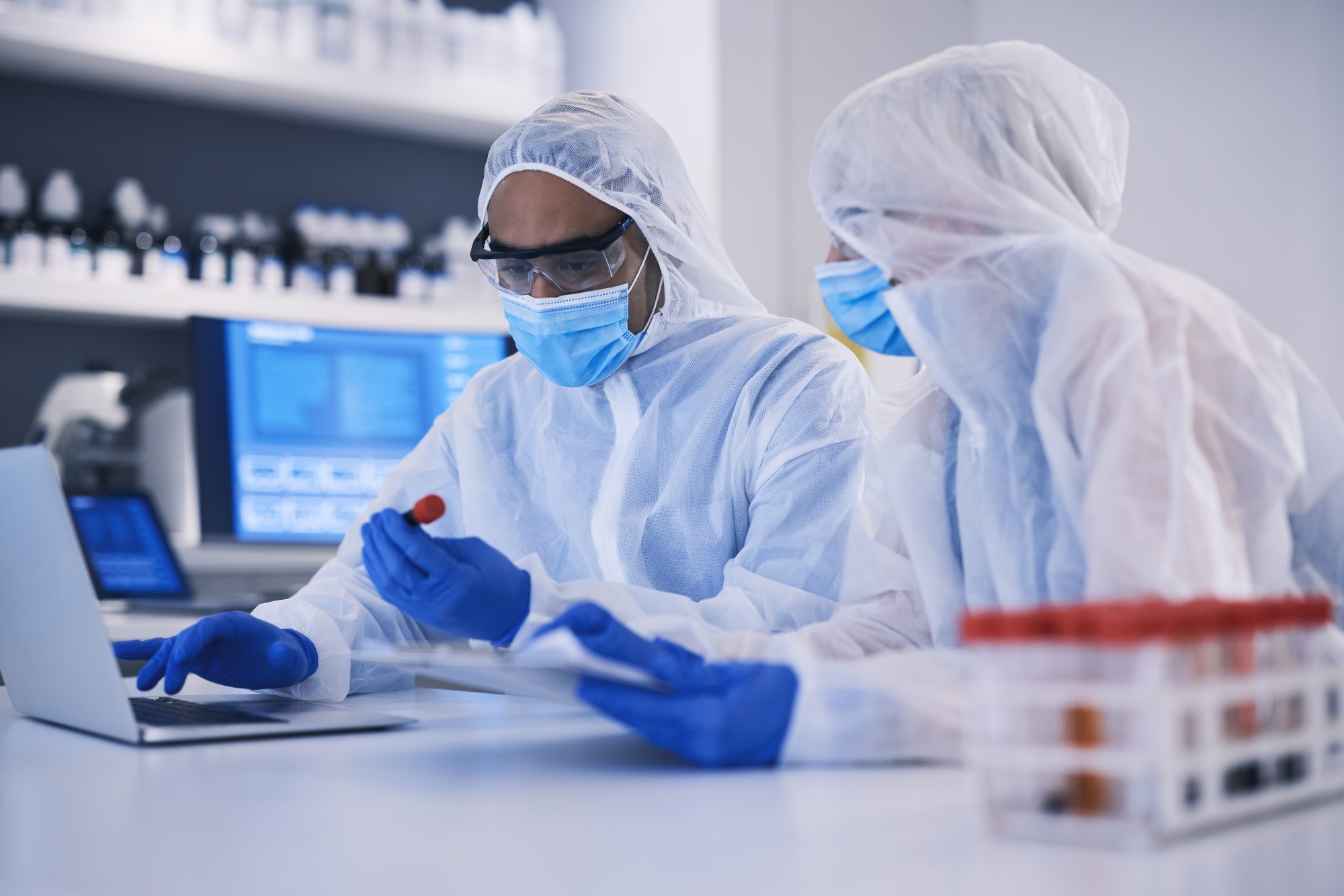 The Bioanalytical Laboratory forms a key component of MAC's service provision. State-of-the-art instrumentation coupled with co-location means that our lab ensures patient safety and shorter clinical trial timelines through:
Rapid turnaround of samples
High-quality data
Robust quality control
The laboratory is equipped with state-of-the-art Sciex Ultra High-Pressure Liquid Chromatography (UHPLC) systems, coupled with Sciex's Triple Quadrupole (QqQ) Mass Spectrometer. The use of UHPLC allows for the rapid, reliable separation of the complex mixtures that are present in biological samples, such as urine, plasma, CSF, or faeces. Combining the UHPLC with the QqQ enables selective, specific, quantitative detection of drug molecules and their metabolites.
Use of LC-MS/MS enables rapid monitoring of drug levels in the bloodstream following its administration. The data can then be used to create a PK profile, which allows the appropriate dosing regimen to be determined. During a clinical trial, the amount of drug detected in the patient's blood can be used to ensure compliance or check for accumulation.
The laboratory staff use their experience to:
Transfer existing methods from clients
Modify methods as needed
Create bespoke methods when required
All methods used in the laboratory undergo rigorous validation to determine:
Specificity
Linearity and range
Accuracy
Precision
Limit of detection
Limit of quantitation
Ruggedness
Robustness
This ensures all methods used within the laboratory are fit-for-purpose.
Pharmacokinetic and Pharmacodynamic Analysis
Pharmacokinetic (PK) analysis is the study of how a drug reacts to or interacts with the human body. Analyses can be produced from looking at:
Absorption
Distribution
Elimination
Metabolism
The relationship between time and plasma drug concentration
The impact of other covariates on drug concentrations
PK studies can inform investigators of optimal dose selection or the need for dose adjustment, as well as therapeutic drug monitoring.
PK analysis can be provided in the context of a full clinical study, integrating with in-house statistics and programming teams developing and delivering in line with all pre-planned and PK-specific deliveries. PK support can also be delivered as a stand-alone service, where our team will work with external stakeholders to deliver to a high-quality standard using MAC's and/or external processes.   MAC's PK specialists derive relevant PK parameters using non-compartmental data analysis in industry-standard software (Phoenix WinNonlin), and (if required) will work with statistical programming to develop high quality outputs and analyses. Individual stand-alone PK analyses and reports can also be produced.
Pharmacodynamic (PD) analysis quantifies the relationship between drug exposure and pharmacologic or toxicologic responses. MAC's statistics team can work to incorporate all PK and PD parameters for your product, compound, or study, exploring the effect of different dose levels on individual PD parameters over time.
MAC provides the following as standalone services or within the context of a full clinical study:
Input into study design
Non-compartmental data analysis
Interim PK reports and summaries, both blinded and unblinded, to support early-phase research
End-to-end PK input, from protocol development to final case study report (CSR)
Statistical analyses, including:


PK/PD linear and non-linear mixed modelling approaches
Simulation techniques
Bioequivalence
Bioavailability
Dose-proportionality
Food-effect
Analysis of the relationship between PK and PD